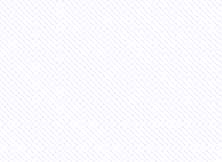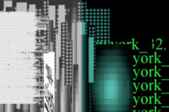 LA | NY A Special Edition of The East Village








Kimberly Lyons

---

Cassiopeia's Chair



Label's a notebook's facade.
Enormous breath
roars across
the forehead.

Beacon of stars, invidious
lamp
to compress Castilian roses
invert and drain.

Roof rolls back
to Cassiopeia's chair

linking
frayed twitterings of the sky

light burns through
broken threads
of the centuries

electrical appurtenance
rope, tassels,
suction off a new form
not previously recorded

brown dwarf
a presence
in another chapter of the sky
because oxidized iron
triangles latch this

ancient structure

I wake up
not myself in
a universe

speckled pink
with corrugated walls
of the notebook's
eroded
hazy white mausoleums

scribbled across the tongue
the aqua colored rooms
envelopes in a space

manifest dislocation of transferred
orientation

I'm not in this
yet sense its thresholds

like photographing
a mirror
obliterated by a flash,
dimension and feeling
stalled in realms.

---
Kimberly Lyons Index