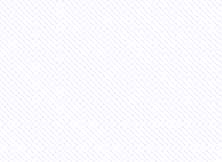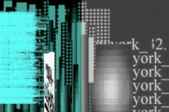 LA | NY A Special Edition of The East Village








LA Contributors' Info

---


Recent and forthcoming poems from Will Alexander appear in Aufgabe, 
Faucheuse, Facture, syllogism, Five Fingers Review, Terra Nova, 
Barrow Street, Hambone, and the last edition of Sulfur.

Kenneth Ando  works with sound media as well as text, photography,
graphite, ink, acrylics, and collage.

Todd Baron is co-editor of the now-defunct zine ReMap. He plans
to  co-edit ReMap Readers, "a press of prose, poetics, and
in-betweens."

Guy Bennett's books include Last Words (Sun & Moon) and
Retinal Echo (Duration Press: http://www.durationpress.com/
derive/bennett/toc.html). He publishes Seeing Eye Books. 

MF/MA, a book of poetry by Franklin Bruno, is available from
Seeing Eye Books. Other work by Bruno appears in Rhizome, The Hat,
Los Angeles New Times and Feed.  He has released several
albums, both as a member of the trio Nothing Painted Blue and as a
solo artist, the latest being Kiss Without Makeup from
Absolutely Kosher.

Laura Cooper has shown at Sue Spaid Fine Art, Insomnia and Post
Downtown in LA, the Laguna Art Museum, and Honolulu Museum of
Contemporary Art. She teaches at the Art Center College of Design,
Pasadena.

Books by Robert Crosson include Abandoned Latitudes, a
collaboration with John Thomas and Paul Vangelisti, The Blue
Soprano, a bilingual collaboration with artist William Xerra, and
In the Aethers of the Amazon.

Aside from writing the odd occasional poem, Catherine Daly "commutes
from LA to LA, which is farther than it sounds." The piece "Bedecked"
is part of a series of commutation poems she wrote while working for
the space shuttle orbiter.

A native of Newport, Rhode Island, Courtney Gregg now lives and works
in Los Angeles.

Ron (Ronald Dean) Griffin lives and works in Venice, California. He
has had recent solo exhibts at Gallery Soolip in LA, Los Angeles
Contemporary Exhibitions (LACE) and Hosfelt Gallery in San Francisco.

Head of The Contemporary Arts Educational Project and Sun & Moon
Press, which he founded as a magazine in 1976 and as a literary press
in 1980, Douglas Messerli is the recipient of The Harry Ford Editing
Award in recognition of an ongoing committment to the publication and
promotion of American poetry.

Carol Mirakove's WALL (ixnay press, 1999) was composed while
she still lived in Washington, DC. She "assembled " the poem "rental
mental" in LA, which has been her home since early 1999.

A new novel from Martin Nakell, Two Fields That Face & Mirror Each
Other is forhtcoming from Green Integer. Nakell is the publisher
of Jahbone Press (http://www.chapman.edu/academics/english/jahbone).

Aldon Nielsen is the Fletcher Jones Chair of Literature and Writing at
Loyola Marymount University.  His collections of poetry include
Heat Strings, Evacuation Routes, Stepping Razor and Vext.

A founding editor of Littoral Books, Dennis Phillips teaches at Art
Center College of Design. Recent books are Study for the Ideal
City and Topologies/Terra Incognita (with John Millei).

Recent books of poetry from Martha Ronk include State of Mind
from Sun & Moon and Eyetrouble from Georgia University Press,
as well as two chapbooks, Emblems from Instress  and
Allegories, a collaboration with the artist Tom Wudl, released
by  the Italian publishers ML&NLF.

Poems here from Mark Salerno are from a chapbook entitled For Revery, 
due to be published by a+bend in September. Other poetry by Salerno 
can be found in  Volume Five of The East Village.

Nick Taggart has exhibited at Richard Heller, Bliss and Fahey/Klein.
Taggart  was born in the UK, studied at Cambridge College of Art, and
moved to Los Angeles in the late 70s.

A native of San Francisco, Paul Vangelisti has lived in Los Angeles
since 1968. Author of  20 books of poetry, and a translator from the
Italian, Vangelisti is Chair of the Graduate Writing Program at Otis
College of Art & Design.


---
LA Index